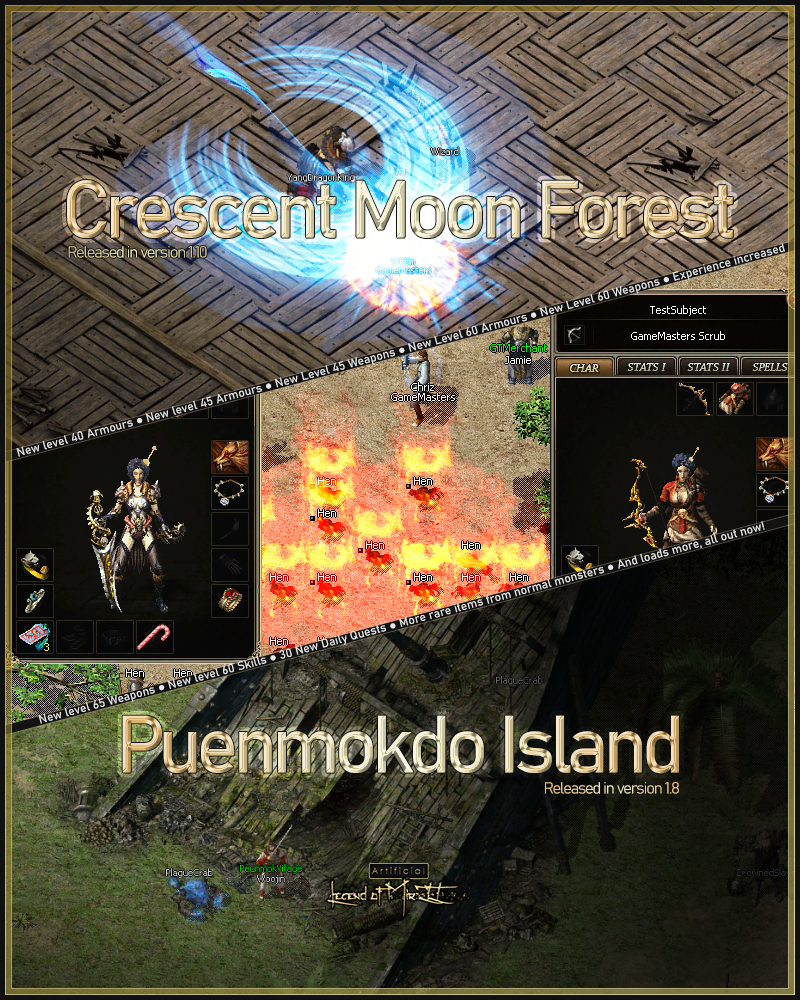 As part of our continued and regular update initiative, we're proud to announce a range of exciting new and exclusive features only to be found on Artificial Mir II's Phoenix Server.
As always we'll be running regular weekly Lord events on Sunday 8pm BST. In these battle royale-style events large numbers of players come together and fight it out for the most lucrative monsters and loot, who will prevail?
As well as opportunities to get your hands on some of the new and highly sought-after exclusive items from one of our many formidable bosses and monsters.
In addition, we are also enhancing the chances of obtaining rare items from regular monsters across the lands, giving you more opportunities as you casually progress and play.
Whether an existing player in the community or new to the legend of mir, these updates will provide a thrilling game-play experience. Full details of the past three updates are listed below:
View Change Logs