Celebrating 3 years of Artificial Mir II, we're throwing a crazy anniversary event. Get involved today!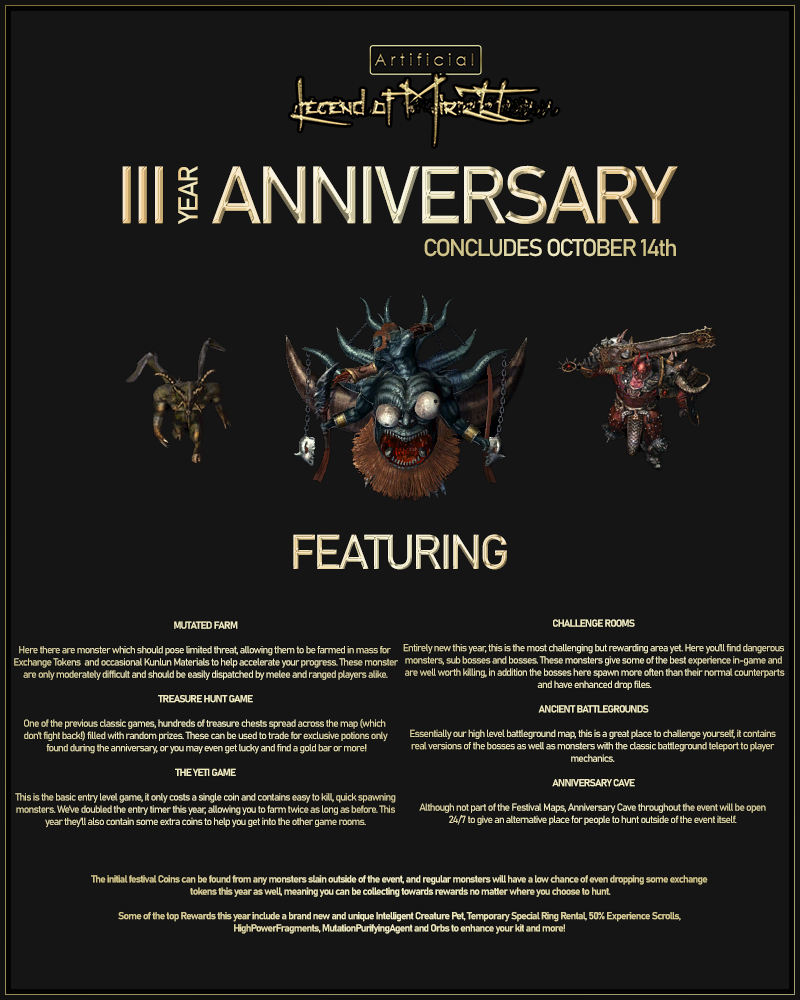 READ MORE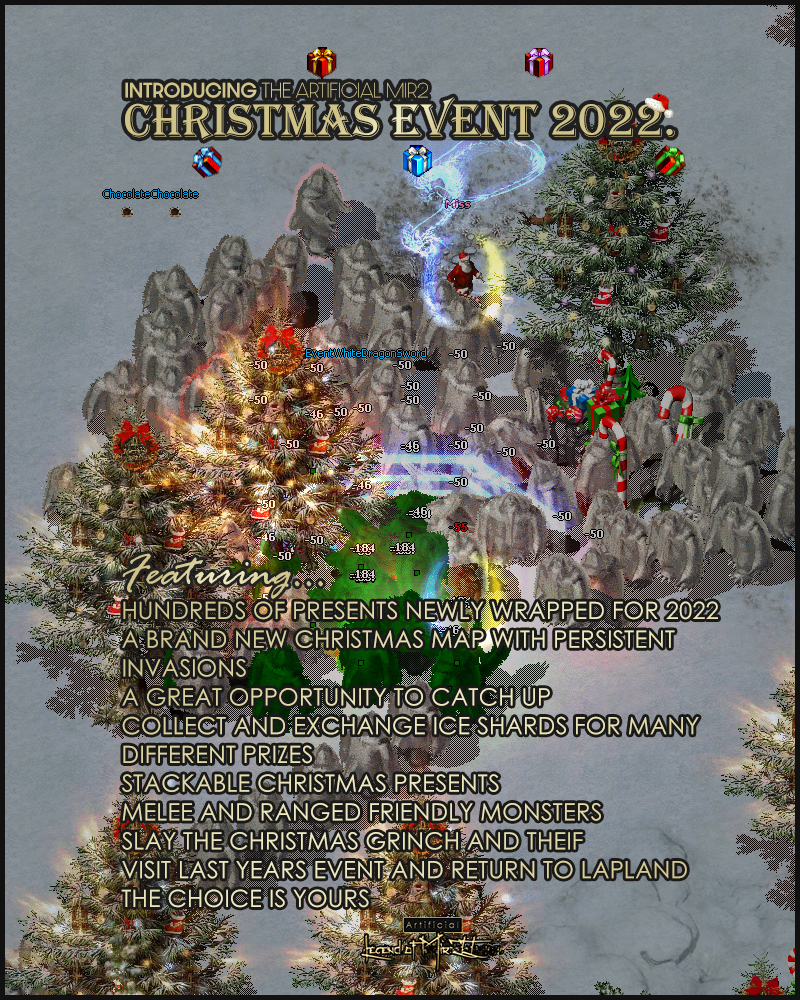 The Christmas Event 2022

Today we have started our Christmas event for 2022 and we have totally revamped our Mir Christmas Presents this year.

People will no doubt be fighting to claim the greatest supply of presents as the top prizes will include items such as HeavenArmour, MirArmour, and White/Evil Dragon items for the luckiest players.
Perpetual invasions will be occurring on our winter event map this year, and this means you'll never have to look far for a decent lure of unsuspecting Christmas critters!
We've stocked the Christmas tree with some great rewards which you can trade for by collecting the Ice Shards from the Christmas monsters, these can be traded for all sorts of items. These include orbs, gems, limited time special rings and even a special winter themed creature pet you can keep!
The monsters in the Christmas maps are mass killable for ranged and melee players alike, and give great experience, offering a great opportunity for you to catch up to the pack!
If none of this attracts your attention, or you miss our old event, we've included an extra page for it on this years Christmas tree. So you can take a trip to Lapland once again, and craft our exclusive Christmas gear. Slay the Burning reindeer (difficult), or Summon an Angry Reindeer to Lapland by collecting the various baubles we've hidden around.
All this and more until New Year 2nd January 2023.